Hello!
Just bought the 3rd version, thanks for the sale.
I imported my old project from version 2, everything works fine. But for some reason I cannot change the first day of the week (there is Sunday). In Russia where I live it's Monday: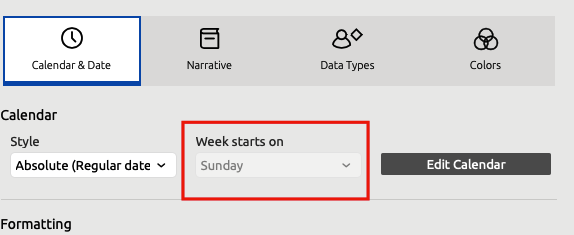 But when I hit "Edit calendar" button, there I see Monday, which cannot be changed either.
What's wrong with these settings?