Platform & OS Version
Platform: Windows
OS Version: 10
OS Language Setting: English
App Version
Version: 3 (unknown further as it's not installed)
Application Shell: (unknown)
Problem Description + Screenshots
I ran the install, and the EventCreate is stuck. It's been sitting here for 20 min, at least.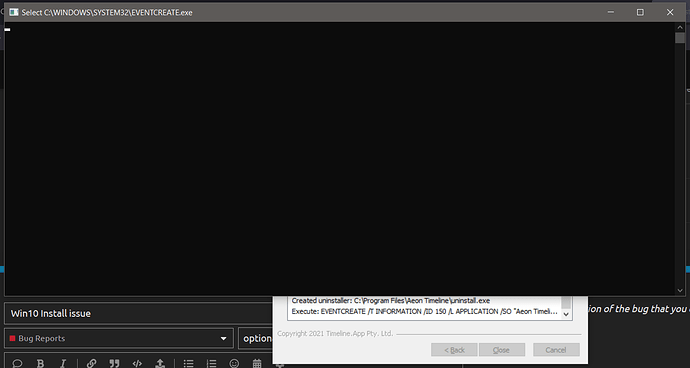 Steps to reproduce
I just did a default install, nothing odd. I do have an ad blocker on the network as a whole, not sure if that would do anything though.
Answer the following questions, if possible:
Are you able to reproduce this bug reliably?

I haven't tried again. I'll do that later when I have time. I'm leaving it to see if it's just taking a while. Older slow computer possibly.