Platform & OS Version
Aeon Timeline
Version: 3.1.5
Shell Version: 3.1.5
Opening Mode: Editor
Operating System: Windows 11
Device Model: 20EV0035IX
Problem Description + Screenshots
Unfortunately, it seems that the infamous bug is still here, as already pointed out in [3.0.22] Cannot link items to scrivener if previously ignored - Bug Reports - Aeon Timeline, although it behaves a little bit different.
With version 3.1.5 looks like I'm able to link previous ignored items (I'm still not sure if it's not messing them…), but some of them look weird before attempting any linking. In fact, it's not possible.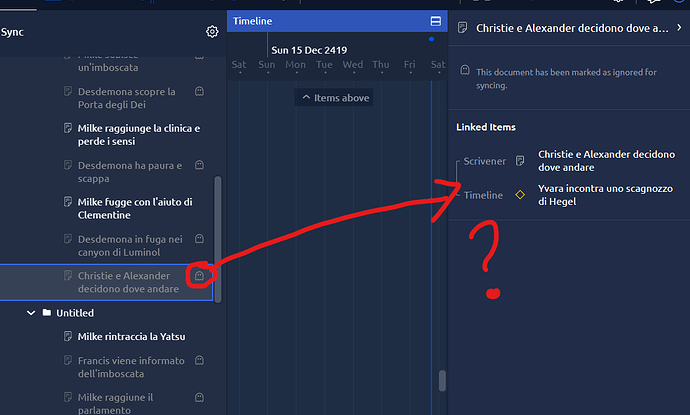 As you can see, Aeon tells me that the item is ignored (that is correct) but the inspector says is linked (absolutely false. See following screen)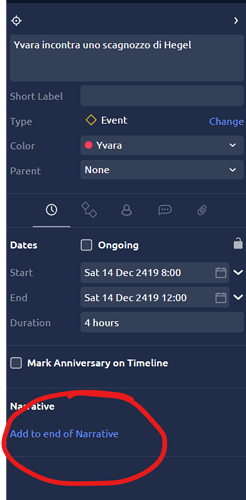 The event that the inspector is pointing to is not a linked one. So, this is not a fault on my side.